A comfortable armchair that helps you to get up and rehabilitates
With its unique mechanism that helps getting up, it saves the joints and strengthens the muscles of the lower body, which further improves balance. The support for the lower back, the flexible backrest and the adjustable headrest make it also very comfortable to sit in the chair.
The chair prevents musculoskeletal disorders
An ergonomic chair prevents diseases and musculoskeletal disorders related to immobility,
and enable more active years at home. The active chair, which is adjusted according to the user's measurements, helps to get up without pain and without improperly stressing the joints. The chair's only "engine" is the user himself, which means that you can also train the balance and the musculature needed when ascending. Strengthening those muscles makes everyday life easier.
Improves the user's functional ability
Armi is a patented Finnish invention and is recommended by physiotherapists. The chair is registered with Valvira (Finland's National supervisory authority for Welfare and Heatlh) as a medical device, and also facilitates the work of the nursing staff and caregivers. The chair should not only seen as an aid to get up, but to provide long-term health benefits and to improve the user's ability to function in everyday life.
Beautiful and stylish design
Tapio Anttila's stylish and beautiful design means that the chair satisfies even those who have high demands for the interior. The chair is available in the desired material and color, either with four legs or with a swivel. According to Jorma Eerola, who came up with the idea for Armi, it is easiest to understand the benefits of the chair if you get to try it yourself. Therefore, in Finland, you can order a free demonstration of the Armi Activechair in your own home.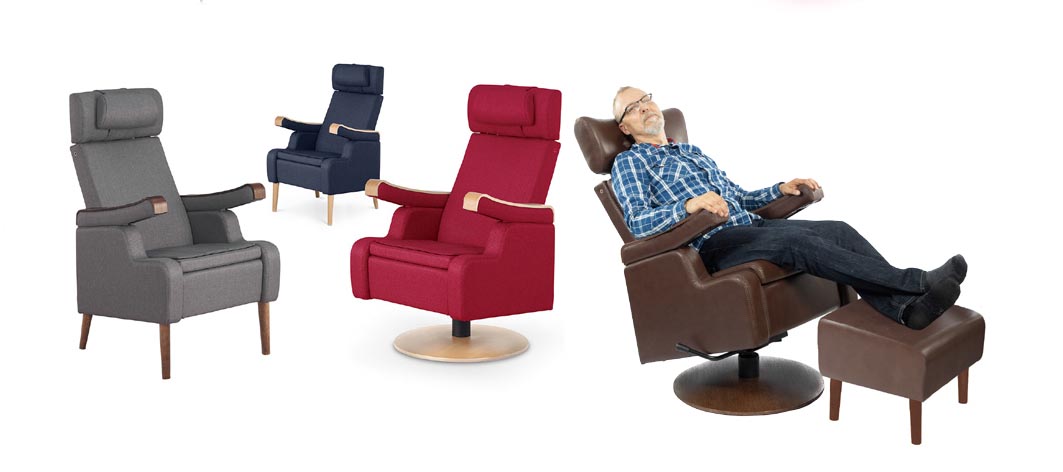 More healthy and active years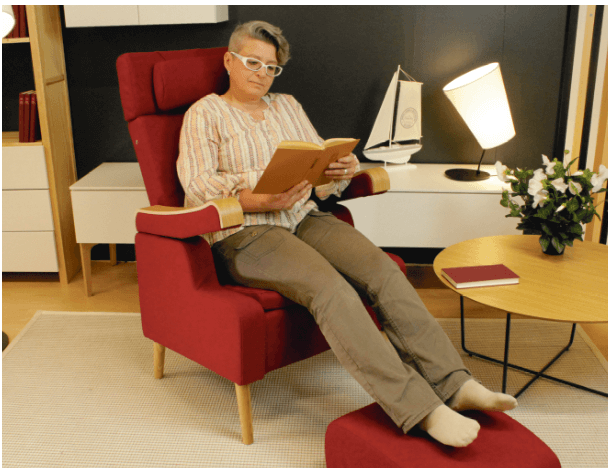 " Whether you live at home or at a retirement home, you want to sit comfortably in an ergonomically designed comfortable armchair, enjoy TV programs, read or knit – and get out of your chair on your own as long as you have some strength left. We want to be active and able to manage independently in everyday life situations.

Do you have difficulty in standing up?
Do you want to live longer in your own home?
Do you have problems with your knees, hips or back?

Get a comfortable armchair that promotes the user's mobility and functional ability.
Movement is a medicine that also activates important vital functions and the nervous system.
Watch more Armi Activechair videos in Youtube. Most of them provide English subtitles.
Ask more or order a free home visit (in Finland) with consultation armi-aktiivituoli.fi or call +358 50 366 1832